Mobile radio refers to wireless communications systems and devices which are based on radio frequencies(using commonly UHF or VHF frequencies), and where the path of communications is movable on either end.
STK offers such optimized communication and system solution for business and public safety and provides mobile radio service to increase network and management efficiency.
CONTACT US
Digital mobile radio enables the users to make two independent calls simultaneously through the same channel.
The open standard of digital mobile radio signifies its nonproprietary nature and thus, there is no licensing fee or proprietary software to be used.
The cost of digital mobile radio is quite affordable and above all, predictable. Furthermore, there is no additional airtime fee like the one associated with mobile phones usage.
Digital mobile radio supports better ways for protecting the privacy of the user, as most contemporary authentication and encryption methodologies have been deployed for digital mobile radio.
Many apps including text messaging, GPS location, telemetry, SCADA, job ticketing, radio programming and improved safety features make digital mobile radios much more than mere two-way radio devices.
Motorola Solutions is a global leader in mission-critical communications and analytics. Its technology platforms in mission-critical communications, command center software, video security & analytics, bolstered by managed & support services, make communities safer and help businesses stay productive and secure.
It has a rich history of firsts, including pioneering mobile communications in the 1930s, creating the technology that carried the first words from the moon in 1969, developing the first commercial handheld cellular phone in 1983 and revolutionizing public safety communications with the launch of smart radio, APX NEXT and public safety virtual assistant, ViQi in 2019.
Today, global employees of Motorola Solutions are committed to designing and delivering the solutions our customers refer to as their lifeline. At Motorola Solutions, it is ushering in a new era in public safety and security.
CONTACT US
MOTOTRBO DIGITAL TWO-WAY RADIO​​
Whatever you do, wherever you work, be more efficient, productive and safe with the unparalleled performance of MOTOTRBO professional radios. They deliver advanced digital technology for real-time voice and data communications along with the industry's largest portfolio of data applications.
You want to connect your workforce as efficiently as possible. You expect your radios to be affordable but flexible, so they can evolve with you. Now there's a portable that gives you great voice communications today, and a path to crisp and clear digital voice communications when you're ready.
XiR M3000 SERIES (vehicle)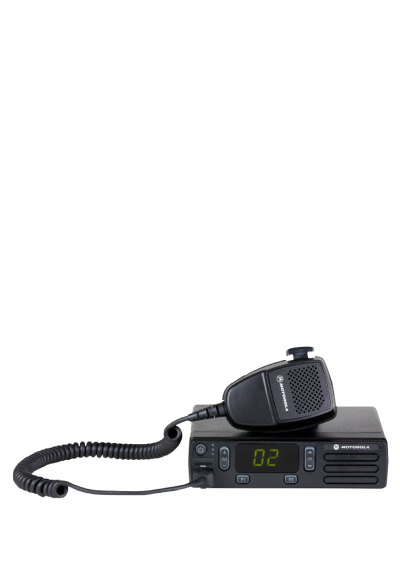 Your business relies on instant communication to provide exceptional service. But you want a device that projects a sophisticated professional image, not a bulky one that gets in the way. Also, you care Team Communications that allows employees to communicate instantly, without boundaries, and with added intelligence across the entire organization.
With this dynamic evolution of MOTOTRBO digital two-way radios, you're better connected, safer and more productive. It is designed for the skilled professional who refuses to compromise. With high performance integrated voice and data, and advanced features for efficient operation, these next-generation radios deliver complete connectivity to your organization.
SPECIAL FOR HAZARDOUS LOCATIONS
Motorola's MOTOTRBO ATEX radios provide high quality communication with comprehensive user safety and class leading ATEX specifications allowing use when in environments containing potentially explosive gas and dust. It acquired Korea Safety Certification(KCs).
KOREA SAFETY CERTIFICATION SYSTEM (KCs)
The system to comprehensively assess hazardous machine under safety certification, protective device, personal protective equipment, and technical capability and production system of manufacturer under the standards of safety certification to lead production and distribution of products with assured safety.
MOTOTRBO™ radios are already best-in-class but, to help you work at your best, you need enhancements targeted to your specific workplace. Motorola Solutions has developed an expansive line of accessories with unique features designed to optimize the performance of your radio in your work environment to unleash the full power of MOTOTRBO, the industry's most advanced digital radio platform.
TYPICAL MOTOROLA SOLUTIONS ACCESSORIES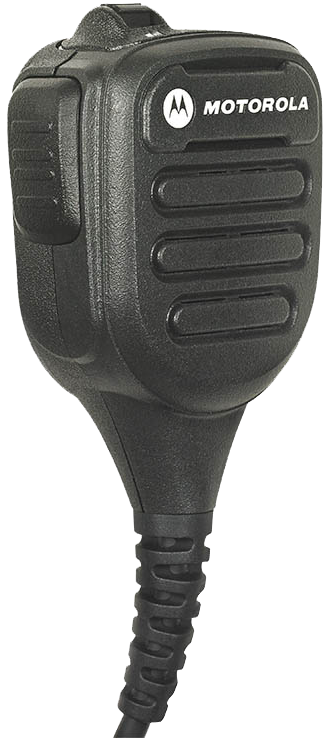 REMOTE SPEAKER MICROPHONE (RSM)
The Remote Speaker Microphone for your walkie-talkie clips on your lapel so you're free to talk without holding your radio. Large Push-To-Talk button makes calling easy and the speaker makes it easier to hear messages.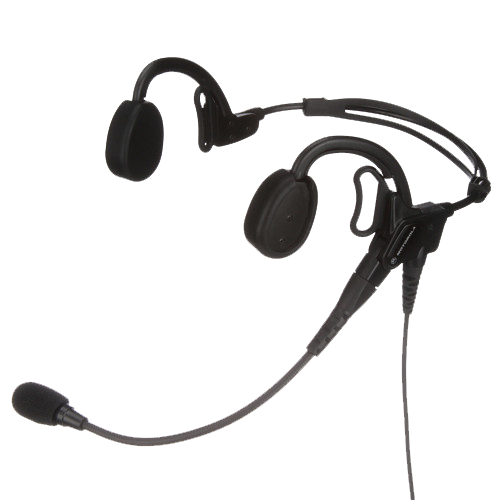 Protect hearing and facilitate communications in noisy environments. Select from a wide range of comfortable, durable, lightweight to heavy duty headsets with noise-cancelling boom microphones and in-line push to-talk.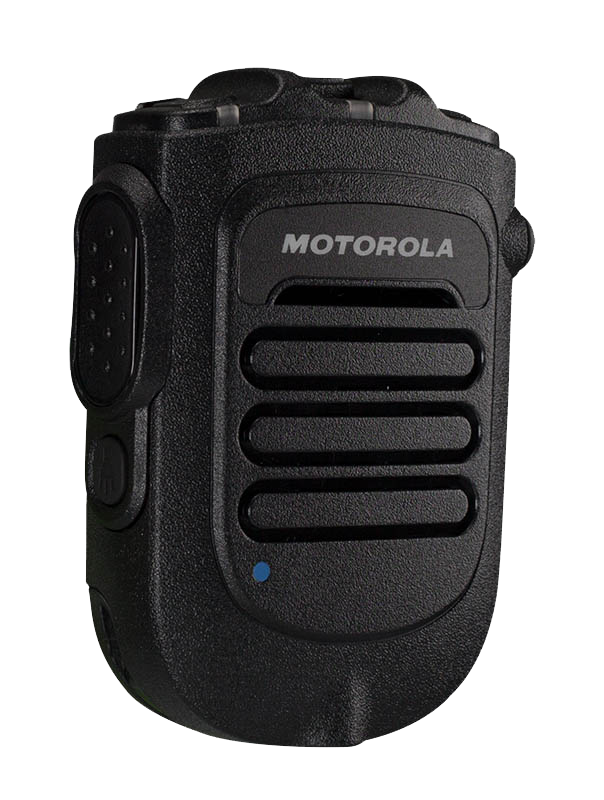 The Long Range Wireless Remote Speaker Microphone (RSM) allows you to stay in touch even on remote job sites when you depend on your mobile radio but have to work outside your vehicle. It pairs instantly to the mobile microphone with Bluetooth gateway.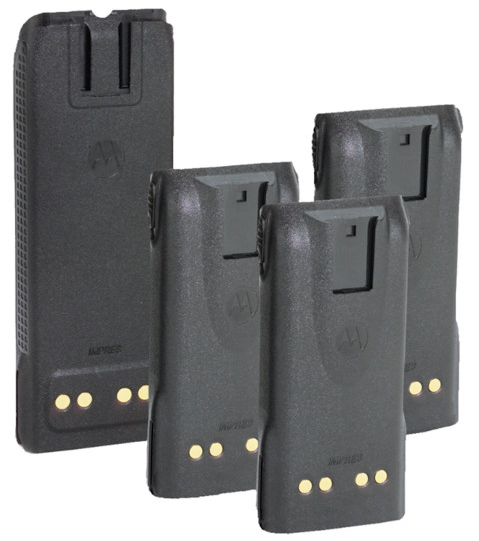 IMPRES batteries, when used with an IMPRES charger, provide automatic, adaptive reconditioning, end-of-life display, and other advanced features. Data is stored in the battery and communicated to the charger via a unique IMPRES communication protocol that is designed to maximize talk time and optimize battery cycle life — all automatically.
SOLIDITY TEST SUCCESS RATE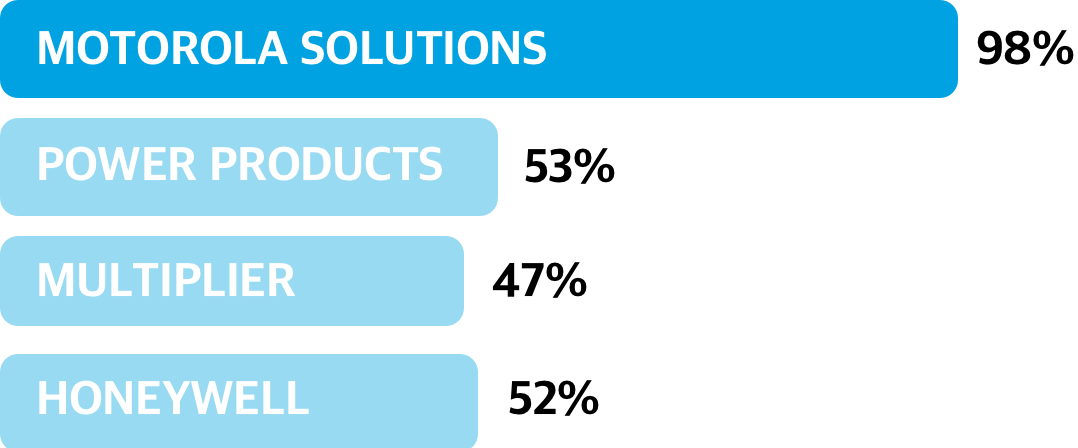 NUMBER OF CHARGING IN TOTAL


Ensure your voice is heard clearer, crisper, and louder regardless of level or direction you're speaking into the accessory.
Reduce the effect of wind and other outdoor noises so your messages are always heard clearly.
Virtually block out all background noise in demanding and extreme noise environments so you can always communicate clearly
Set your volume once and depend on your accessory to listen for changes in background noise, adjusting the volume automatically so you hear every call.
To complement the MOTOTRBO portfolio of digital two-way radio systems, Motorola has partnered with premium application developers across the industry to create the Motorola Sold and Supported program: a range of applications that add unique value to your MOTOTRBO radio system.
CONTROL ROOM SOLUTION
Central coordination is the key to an effective workforce. That's why it's so important to have a control room solution in your two-way radio system. You need a solution that builds on traditional dispatch functionality to deliver business-critical.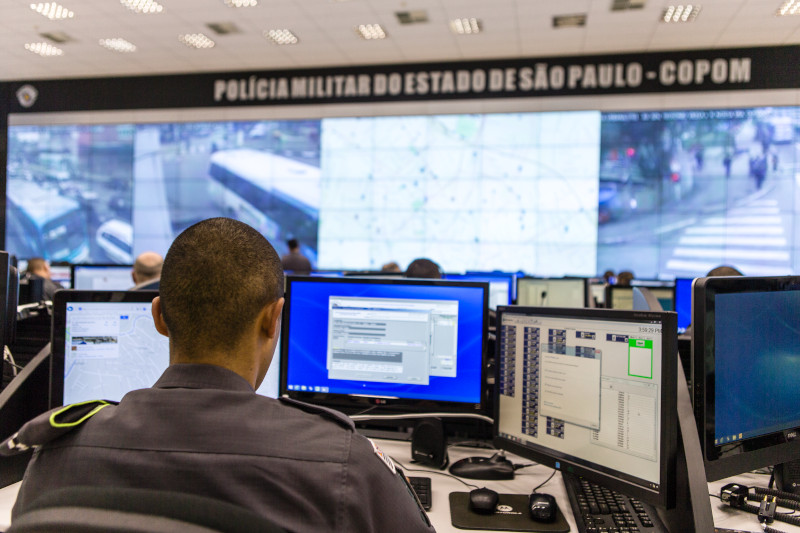 MOTOROLA SOLD AND SUPPORTED
THE FIRST CASE OF ATEX RADIOS IN KOREA (VOPAK TERMINAL)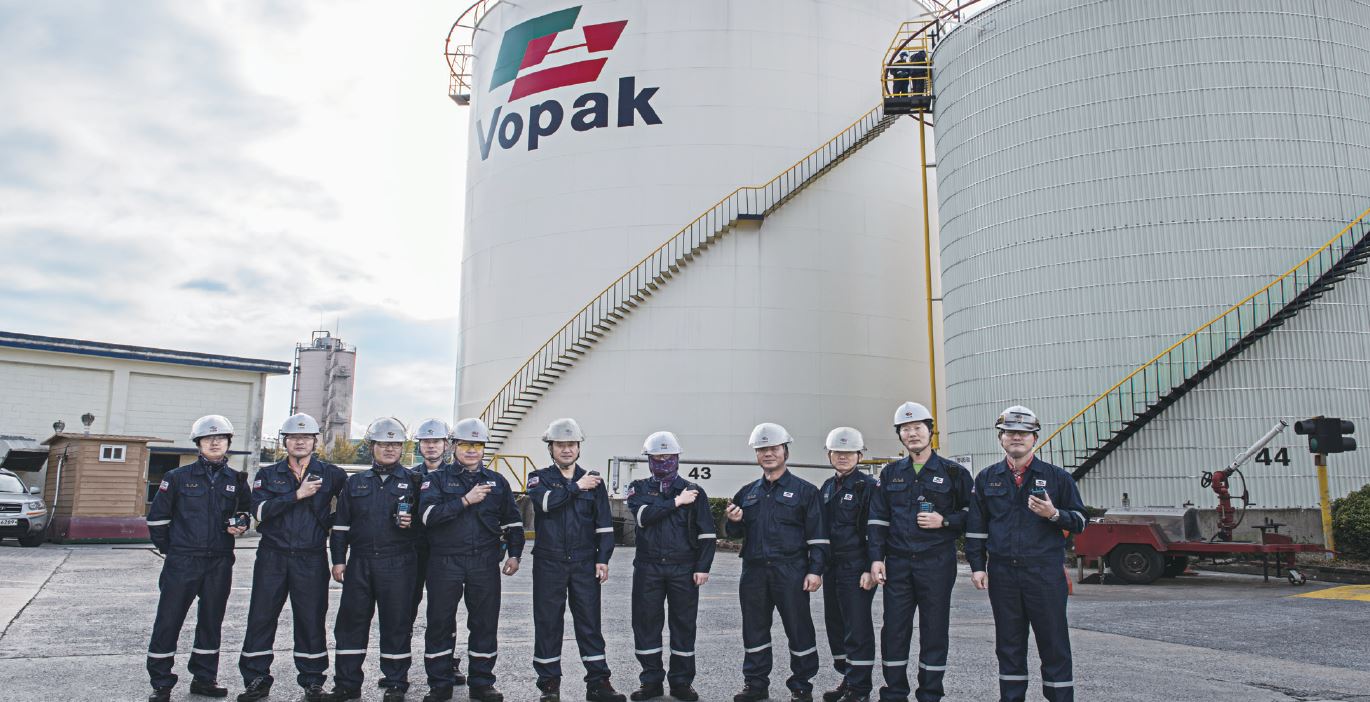 For the first time, Vopak Terminal, titled the first biggest tank terminal in Korea, had adopted MOTOTRBO ATEX radio (XiR P8668Ex) equipped with Mandown functionality for safety. In case that Mandown happens in the operation site, control room can communicate right away. Also, using control room solution, SmartPTT, on-site safety was enhanced by managing users, locations, calls, checking repeater status, etc.
No matter how large or small your enterprise, MOTOTRBO offers a wide range of systems specifically designed for your business – for the days ahead and the years beyond. You get the best of two-way radio with digital technology and enjoy integrated voice and data communication, increased capacity, enhanced features and exceptional voice quality, across the city and around the globe.
A conventional system is a step up from basic radio-to-radio communications. Radios communicate via a high-power repeater, giving better coverage and more centralized control.
Use your IP network to extend the voice and data capabilities of MOTOTRBO by linking repeaters together. You can create a continuous network that covers employees at 15 geographically dispersed locations.
Expand the capacity and extend the coverage of MOTOTRBO with this entry-level digital trunking system. With multi-site Capacity Plus (formerly Linked Capacity Plus) you can connect up to 15 sites, each with up to 8 voice and data repeaters – plus up to 12 dedicated data repeaters.
MOTOTRBO Capacity Max blends innovation with Motorola's extensive real-world experience of trunked radio systems to deliver a scalable communications solution that's perfect for your business.